factory direct
Safedge Bolt Down Edge Protection System
APAC provides Safedge Bolt Down Mesh Barrier edge protection for the construction industry. The purpose is to help you create a safe construction site.
With APAC's SAFEDGE Bolt Down Edge Protection system you have no concerns about workers or materials falling from height.
components
Main Components of Bolt Down Edge Protection Systems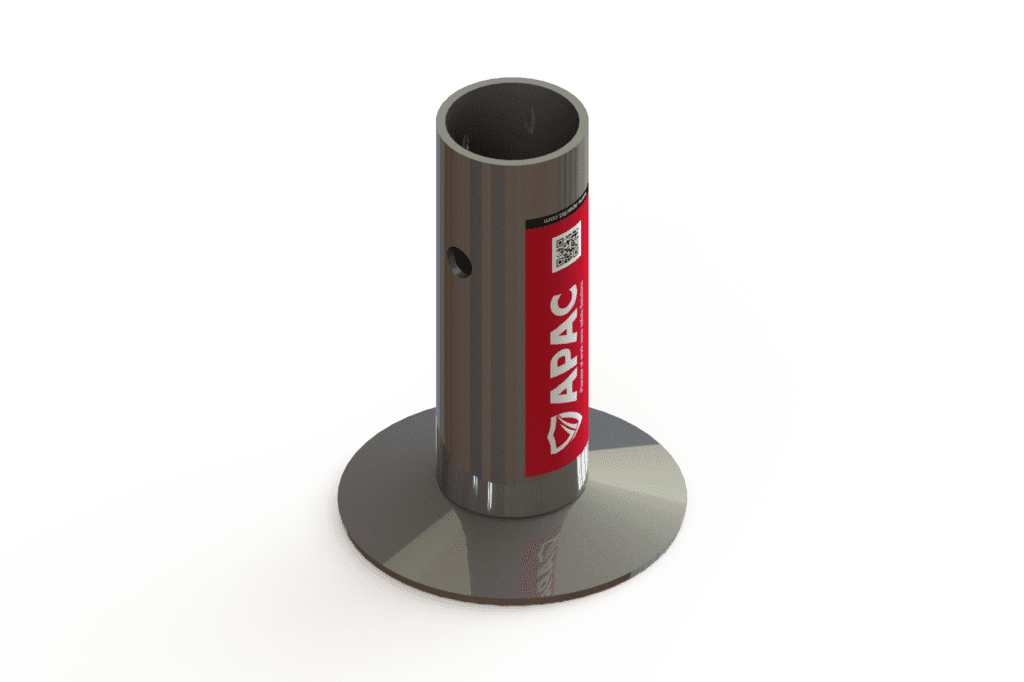 The base component of the Safedge Bolt Down Edge Protection System. Edge Protection Socket bases are typically anchored into the concrete slab edge.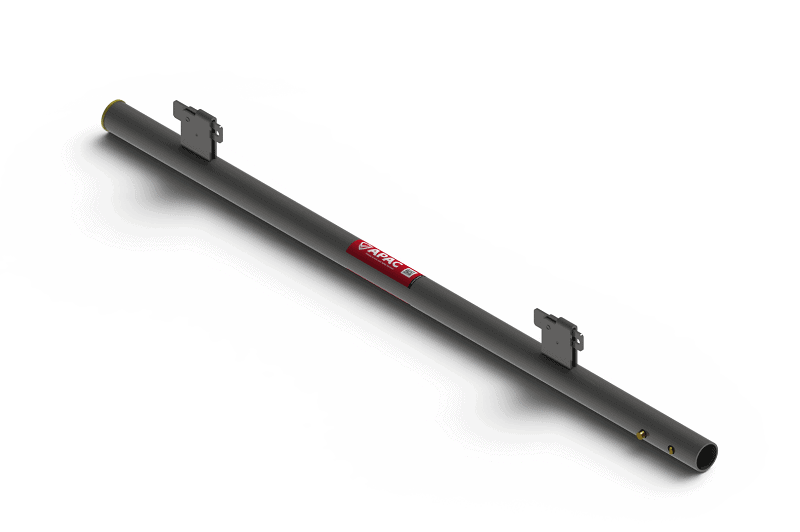 The Edge Protection Safety Post is integrated with two latch pins for locking the mesh barrier in position. This design allows you not to use additional mesh barrier clips.
According to the extension post, you can extend the height of the Safedge Bolt Down edge protection system by up to 1.8 m with the extension posts.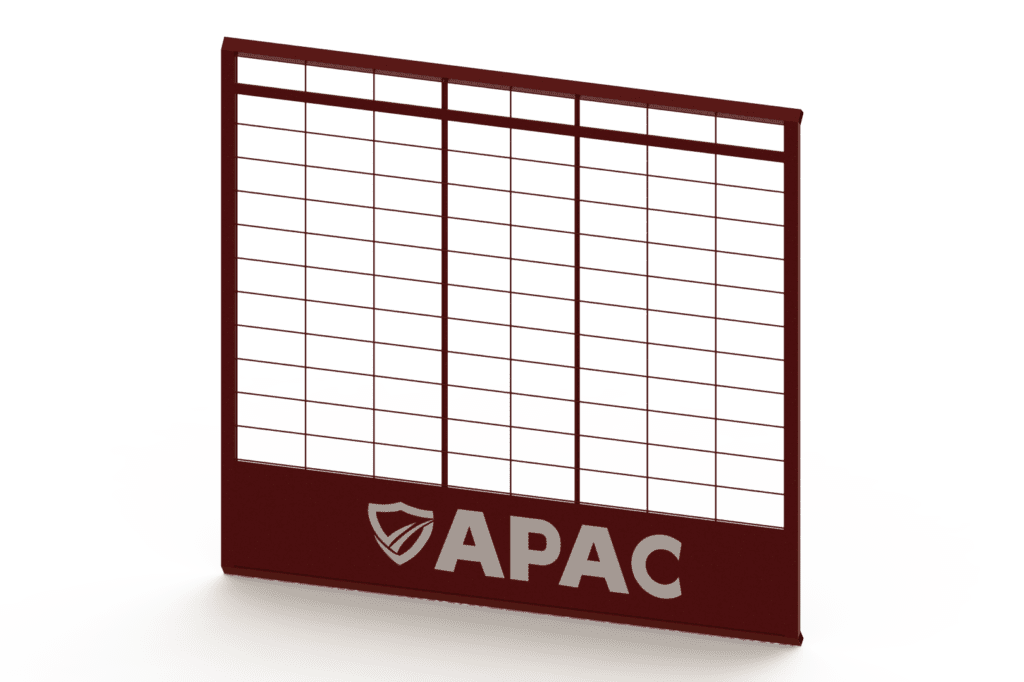 Safedge safety mesh barriers are system protection barriers with mesh infill. You can customize Safedge mesh barriers for your edge protection demand.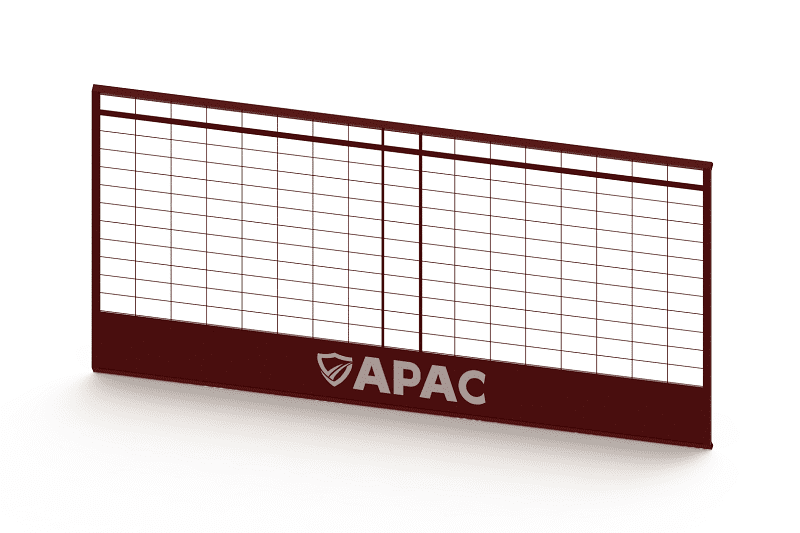 Safedge Safety Mesh Barrier 2.6m integrates a frame, infill mesh, and toe board. Design ensures that the system exceeds many safety standards such as EN13374.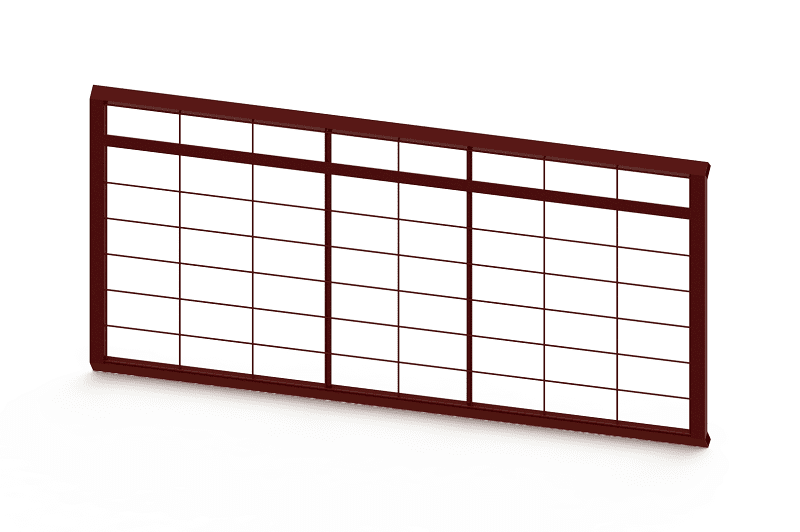 Extension Mesh Barrier 1.3m
Extension mesh barrier 1.3m is always used together with mesh barrier 1.3m. Allows the fixing by Safedge Extension Post's lock mechanism.
Extension Mesh Barrier 2.6m
You can extend the height of the Safedge Bolt Down edge protection system up to 1.8 m by using the 2.6m extensions mesh barrier.
Why Choose Us
Customize Edge Protection Systems are Available
If need a 1.8m height guard, based on the 1.3m safedge bolt down edge protection system, you need to add the extension posts and extension mesh barrier 2.6m/1.3m.
The safedge bolt down edge protection system is very strong and durable. It strictly complies with the standards, such as EN13374:2013, OSHA 1926.502, AS/NZS 4994.1, and ONTARIO REGULATION 213/91.
Different from most competitors in the market, the construction safety barrier for the safedge bolt down edge protection system is made from galvanized steel plus powder-coated surface treatment. And the safety posts and socket bases are all hot-dipped galvanized surface treatments.
As a result, they make the safedge bolt down edge protection system more resistant to corrosion and can have a longer service life, which will undoubtedly save you money in the long term.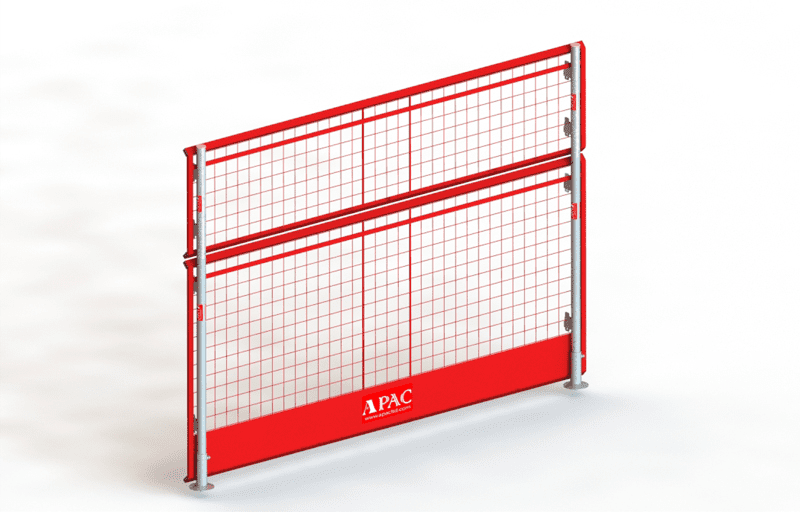 Why Choose Us
Visualize Your Edge Protection System with Our 3D Drawing Service
With our 3D drawing service, we can provide our customers with a comprehensive visual representation of their edge protection system. Our team of experts can create accurate and detailed 3D models that allow you to see the system from every angle and make any necessary adjustments before installation. This service helps to ensure that your system is designed to meet your exact specifications, and gives you the peace of mind that comes with knowing exactly what to expect. Contact us today to learn more about our 3D drawing services for edge protection systems.
installation
How to Install Edge Protection Systems: Our Comprehensive Guide
Our installation guide for edge protection systems is designed to make the installation process as smooth and straightforward as possible. We provide detailed step-by-step instructions and illustrations to ensure that the installation is done correctly and safely. Our guide is accessible and easy to follow, making it a valuable resource for both experienced and inexperienced installers alike.
01
Step 1
You need drill holes on the preformed concrete slabs, 75mm deep and 200mm from the edge side. Then put the anchor into the slab or just bolted down the socket base to the concrete prefab slabs by a concrete screw. Always be in mind that the distance of each socket base is 2.4m.
02
Step 2
The Locking Mechanism is integrated into the safedge post. You just need to press the spring pin when insert the safety post into the socket base, keep going down the safety post, the spring pin will pop up to the socket base hole and be locked.
03
At last, you just need to install the construction barrier fence, the latch pin on the safedge post ensures that the construction safety fence is secured. Pleases note that one safedge bolt down edge protection system needs two socket bases, two safedge posts 1.2m, and one safedge mesh barrier 2.6m/1.3m.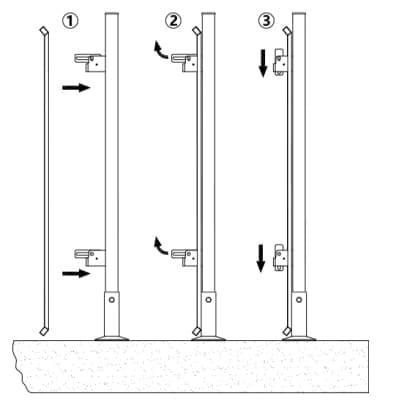 Let's Talk
Have any upcoming projects?