Steel Edge Protection Systems
With over 10 years of experience in helping construction clients to succeed, APAC is an expert in steel structure edge protection systems manufacturing. Steel structure edge protection systems are very popular especially in the temporary edge protection industry, take this chance to skyrocket your business.
Products
Steel Structure Edge Protection Systems For Your Project
APAC can manufacture any type of formwork beam edge protection components like i beam clamp or i beam brackets.
We will 100% support your business by providing whole steel structure edge protection solutions and also financial service. Tell us your requirements now.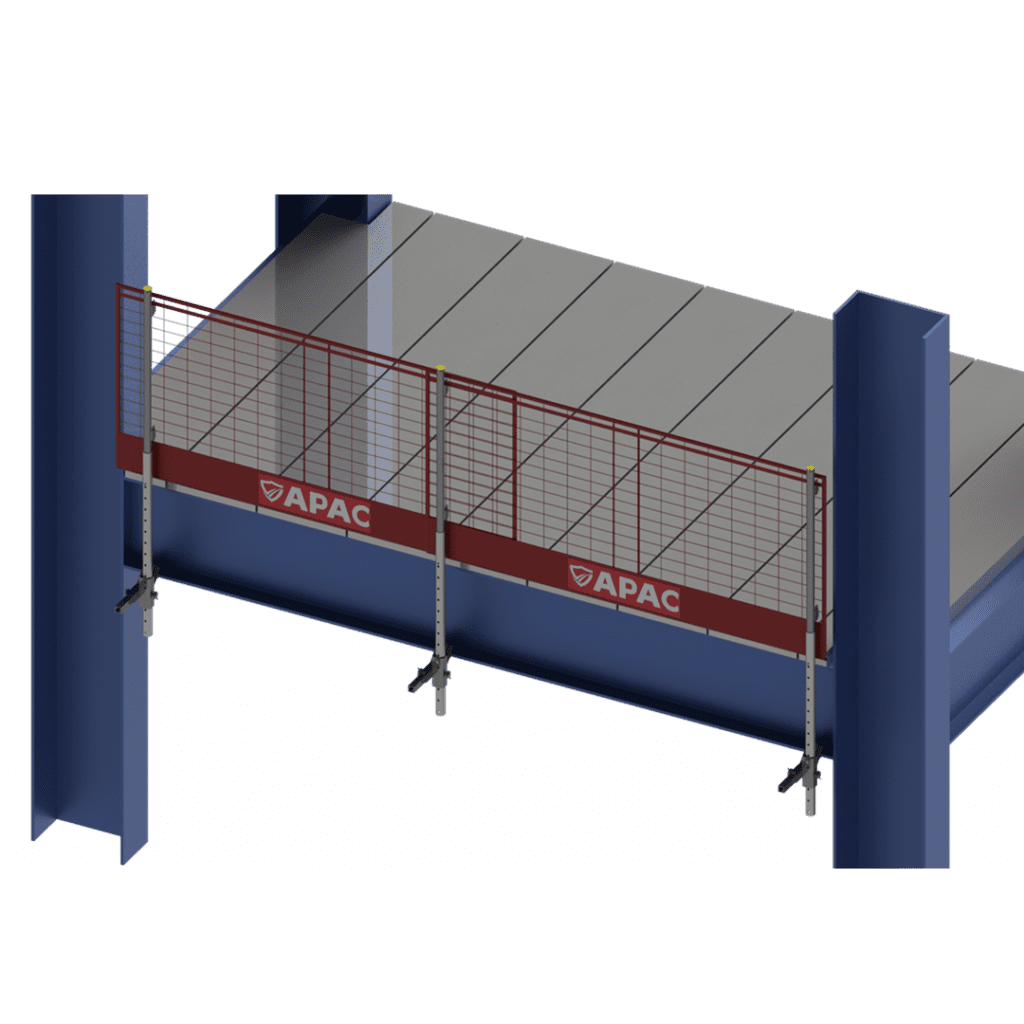 I-Beam Clamp Edge Protection System
The system is very flexible. It does not rely on physical fixation. Does not require any fixing holes or sacrificial sockets.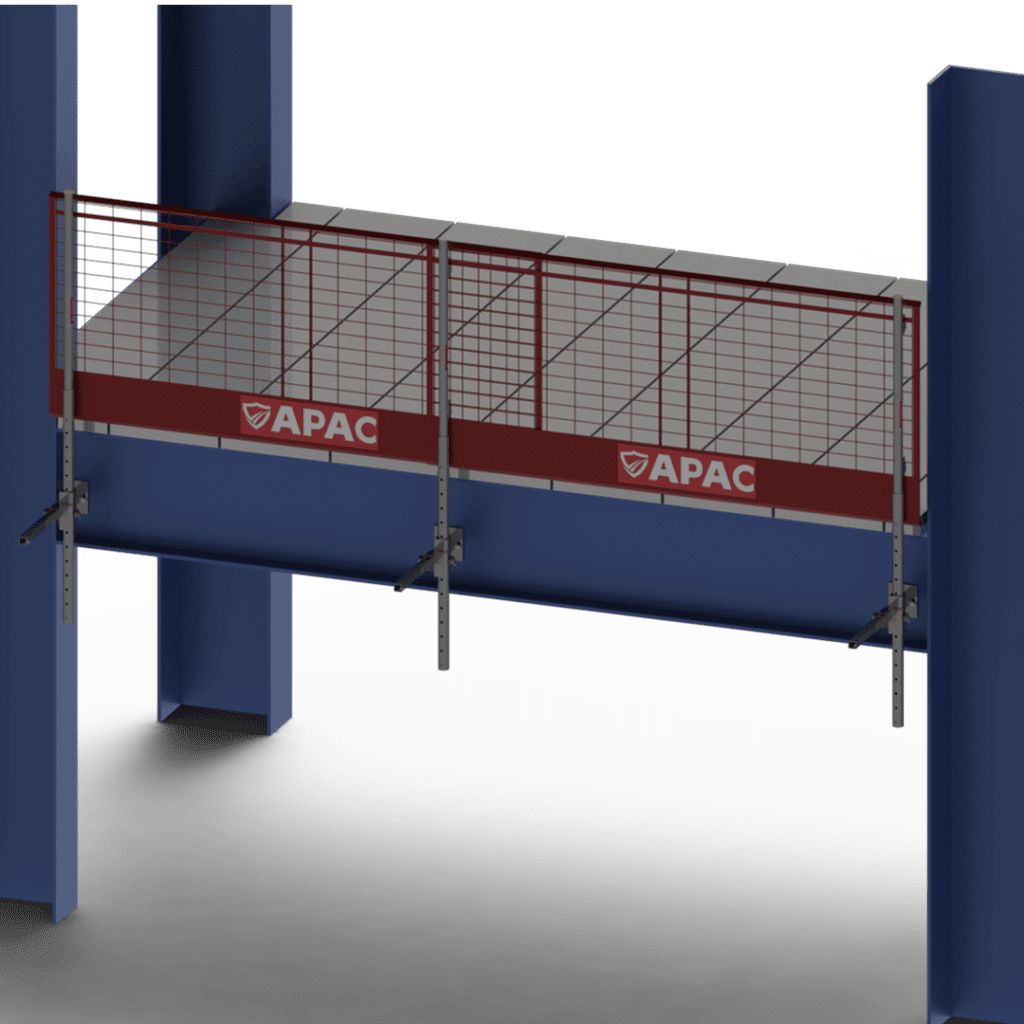 I-Beam Facade Bracket Protection System
This system is lightweight but really strong. The Facade I Beam Bracket is adjustable horizontal to fit different I Beam installation tasks.
Why Choose Us
APAC Will Provide You The Best OEM/ODM Solutions
Physical Design
Using advanced CAD rendering, we are able to design the systems according to your needs.
Versatile Components
We create versatile components that can meet the specific project needs of various application scenarios.
Surface Treatment
Hot-galvanize, cold-galvanize, paint spray, or matte, rich selection of surface processes for you.
Optional Packaging
Extensive optional packaging pattern, letting you increase brand awareness and bolster the market presence.
factory direct
Custom Edge Protection Systems Manufacturer In China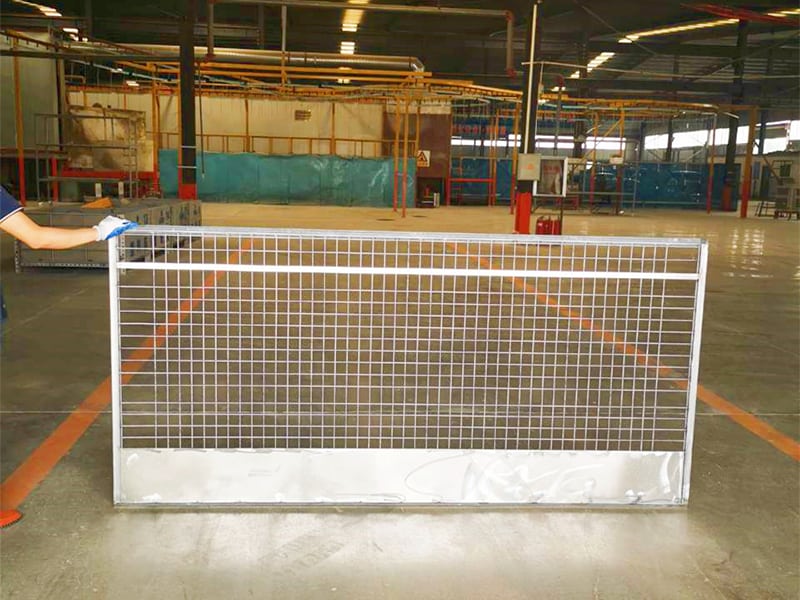 APAC edge protection systems are designed for a wide range of construction environments including concrete floors, structural steelwork, formwork frames and scaffolding, rooftop and parapet, and major construction projects.
Material Incoming Inspection
Automatic production lines
Compliant with EN 13374, AS/NZS 4994, and OSHA Standards
Products Tracking Number
Final inspection before shipping
Exemplary after-sales services and technical assistance
Rigorous Production
How Apac Custom Your Edge Protection Panels
Raw Material Inspection
Cooperating with famous steel brands, We only adopt premium materials to manufacture high-quality edge protection components.
Tube Cutting
Technicists with more than 5 years of experience and advanced laser cutting machines promise accurate dimensions at every cutting part.
Frame Welding
Each galvanized edge protection barrier has a sturdy and durable 4mm steel wire mesh panel construction, which complies with AS/NZS 4994 and EN Standard.
Powder-Coating
High-quality powder-coating process makes the edge protection panels corrosion resistant. The color is in your choice from the RAL range.
Strict Final Test
Adjust the details to eliminate possible flaws by testing the appearance, specifications, dimensions, and assembly compatibility.
Delivery Packaging
The Customized Pallet of Edge Protection Fence Panel is propitious to long Transportation, to ensure the surface is not broken during the whole delivery.
Delivery
Delivery High-Efficiently To All Our Customers
Throughout the entire process of APAC management, a credible supply chain is vital and very important for the success of our business so far. With years of firm cooperation with freight forwarders, we have become experts in what is of the utmost importance to you—on-time delivery.
No matter it is a sample, trial order or bulk item, we will track deliveries and monitor the ongoing performance of our haulers to ensure high standards of care and punctuality are maintained for your edge protection system component
Application
General Application For Steel Edge Protection
These edge protection systems for steel structures are applicable where it is necessary to protect construction workers and objects for fall prevention.
Let's Talk
Have any upcoming projects?