products
Walkway Barrier Edge Protection System
The Walkway Footplate is used together with Safety Post 1.2 m and Mesh Barrier 2.6m to set up a walkway barrier edge protection system to offer access on construction sites.
The walkway barrier edge protection system also can be used on prefabricated concrete slabs to create a safe blockage for construction personnel. The system is movable, you can move to any place that needs protection.
components
Main Components of Walkway Barrier Edge Protection System
APAC Walkway Barrier Edge Protection components can be customized according to your needs, the system is used to establish safe walkway zones during construction.
Walkway Footplate is used as ground support for this Edge Protection System. It is lockable at different angles and can be supplemented with a socket base.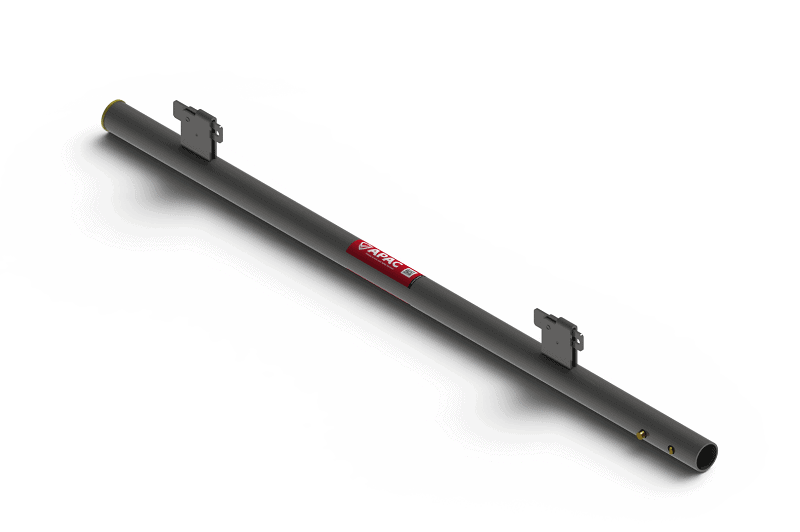 The Edge Protection Safety Post is integrated with two latch pins for locking the mesh barrier in position. This design allows you not to use additional mesh barrier clips.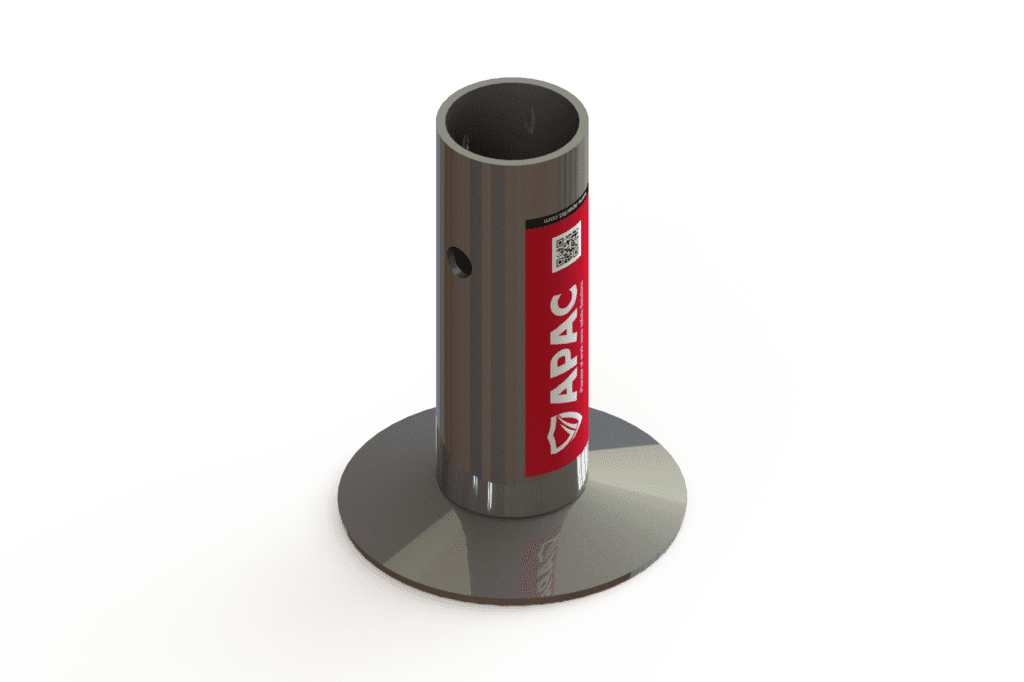 The base component of the Walkway Barrier Edge Protection System. The Edge Protection Socket bases are typically anchored into the concrete slab edge.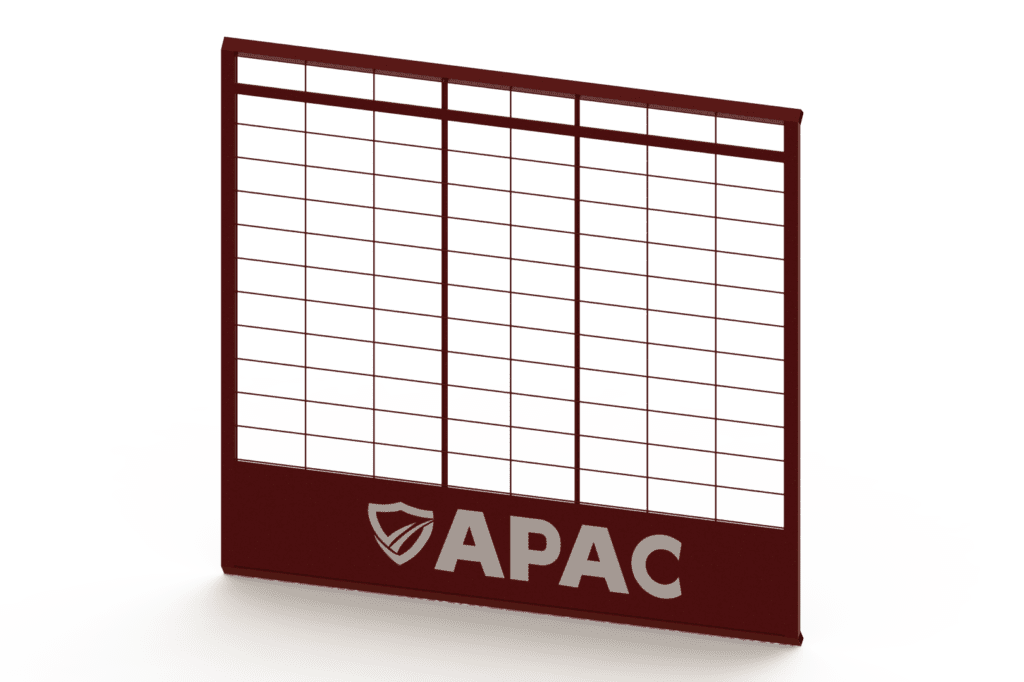 Safedge safety mesh barriers are system protection barriers with mesh infill. You can customize Safedge mesh barriers for your edge protection demand.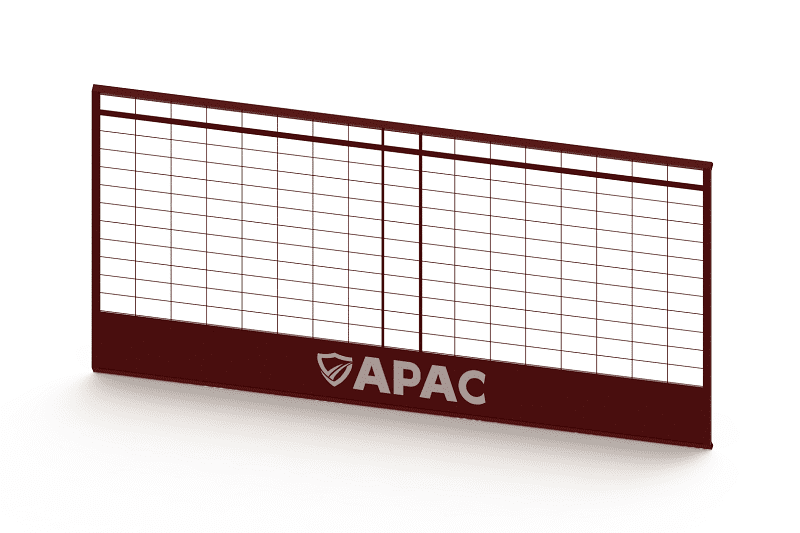 Safedge Safety Mesh Barrier 2.6m integrates a frame, infill mesh, and toe board. The design ensures that the system exceeds many safety standards such as EN13374.
Why Choose Us
Visualize Your Edge Protection System with Our 3D Drawing Service
With our 3D drawing service, we can provide our customers with a comprehensive visual representation of their edge protection system. Our team of experts can create accurate and detailed 3D models that allow you to see the system from every angle and make any necessary adjustments before installation. This service helps to ensure that your system is designed to meet your exact specifications, and gives you the peace of mind that comes with knowing exactly what to expect. Contact us today to learn more about our 3D drawing services for edge protection systems.
details
More Details About Walkway Barrier Edge Protection Barrier
The walkway barrier edge protection system provides site-safe walkways and demarcation areas, walkway counter balance footplate allows the barrier to be located in 1 of 3 pre-drilled positions to provide flexibility.
Normally APAC provides the walkway footplate powder coated surface finishing, the socket base, and safety post are hot-dipped galvanized surface treatment and the mesh barrier is pre-galvanized plus powder-coated surface treatment.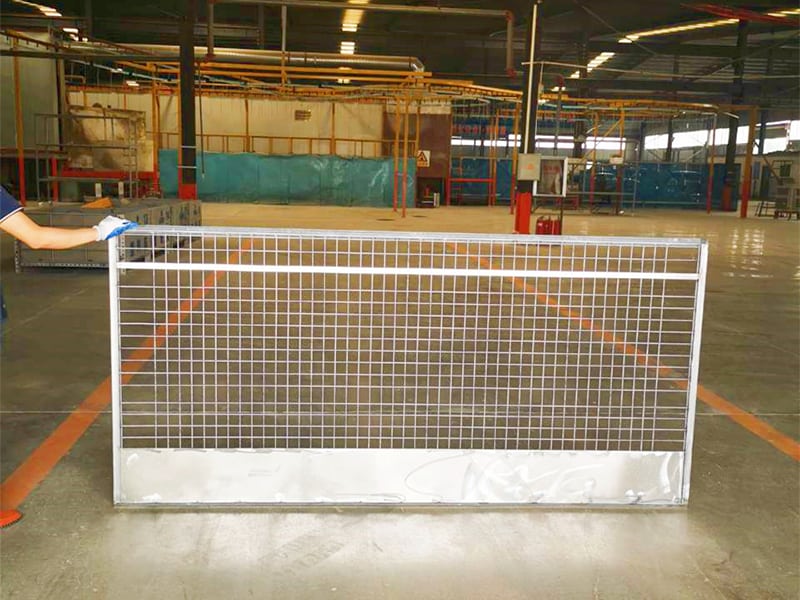 factory direct
Full-Cycle Manufacturing Serve You At Every Stage
The installation of the prefabricated concrete slabs is carried out by workers equipped with personal fall protection equipment, while the walkway barrier edge protection works as an effective and safe blockage.
As a specialist edge protection manufacturer and supplier, we have always been committed to offering our users different possibilities. So you also can use the bolt down edge protection system to provide safe walkways construction sites. A Walkway barrier edge protection system is not the only option, if you have any questions, you can contact our representative and engineer.
Delivery
On-Time Delivery Service You Can Trust
APAC has its own powder coating line, so we can guarantee the quality and delivery time of our walkway barrier edge protection system. Also can prevent products damaged during the transportation from Powder coating factory.
All components of our walkway barrier edge protection system are well packed and stacked in the steel pallets before shipment. Our experienced welders ensure you have very good quality products with no worries.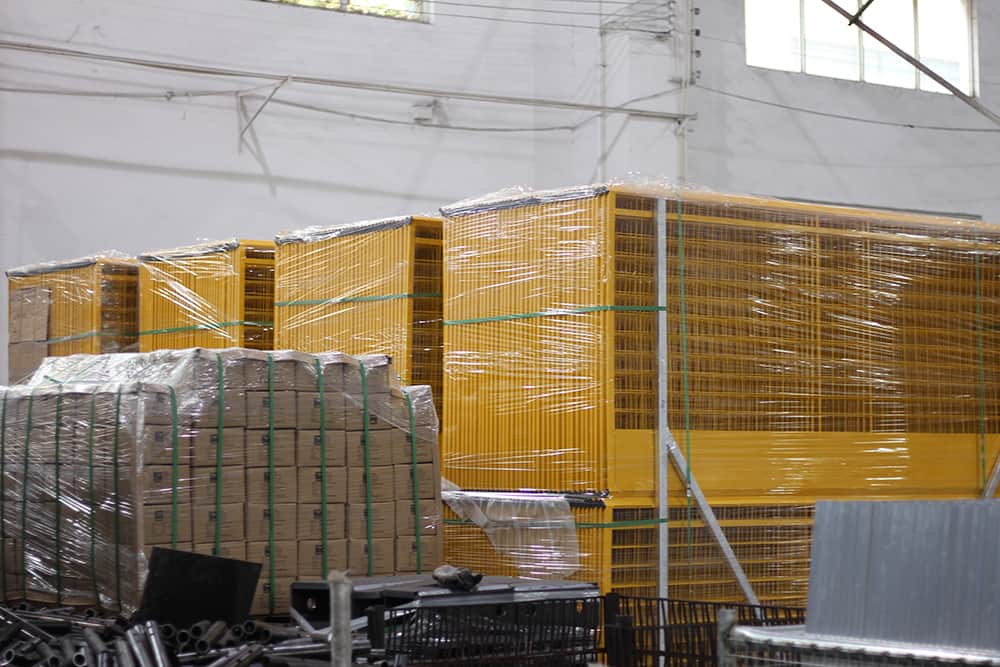 Let's Talk
Have any upcoming projects?