products
Socket Base Edge Protection System
During construction, stairs are very common walking surfaces on construction sites. The APAC socket base stairway edge protection system protects workers when using stairs.
Falls from stairs can result in serious injury or even death, so you must use stairway edge protection systems in the work zone. The systems will protect workers from slipping, tripping, and falling on any walking/working surface.
components
Main Components of Socket Base Edge Protection System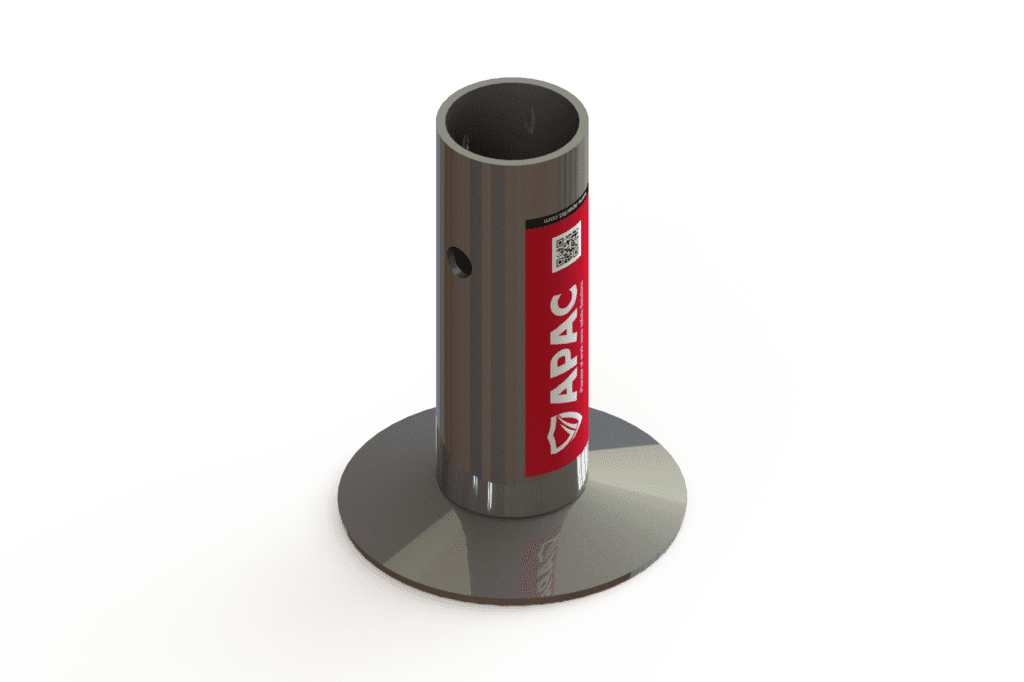 The base component of the Stair Edge Protection System. Edge Protection Socket bases are typically anchored into the concrete slab edge.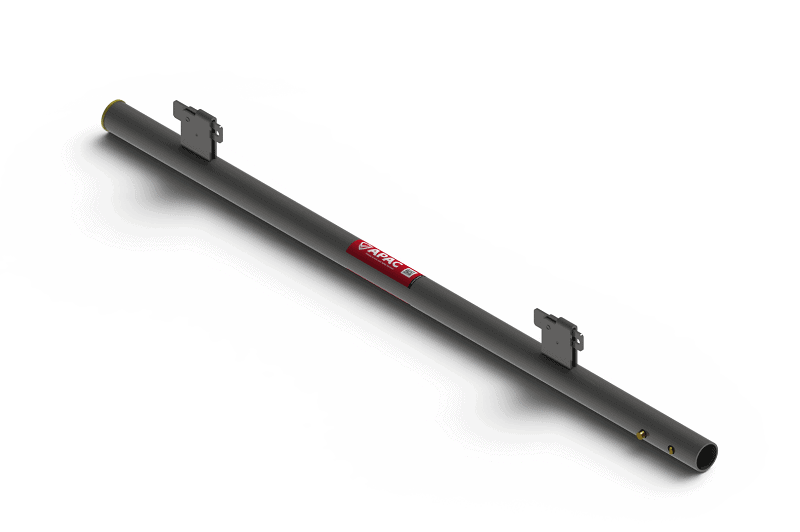 The Edge Protection Safety Post is integrated with two latch pins for locking the mesh barrier in position. This design allows you not to use additional mesh barrier clips.
Adjustable Link Bar Handrail
The Adjustable Handrails are available in two different sizes, 0.9m-1.5m, and 1.5m-2.5m, thus accommodating openings from 0.9m to 2.5m.
Why Choose Us
Visualize Your Edge Protection System with Our 3D Drawing Service
With our 3D drawing service, we can provide our customers with a comprehensive visual representation of their edge protection system. Our team of experts can create accurate and detailed 3D models that allow you to see the system from every angle and make any necessary adjustments before installation. This service helps to ensure that your system is designed to meet your exact specifications, and gives you the peace of mind that comes with knowing exactly what to expect. Contact us today to learn more about our 3D drawing services for edge protection systems.
Why Choose Us
Customize Edge Protection Systems are Available
When installing the APAC Socket Base Stairway Edge Protection system, you need to mount the socket base to the top of the stair slab first, then fit the stair safety post to the socket base, at last,you need to fit the handrails/ our adjustable link bars to the stair safety posts.
Our handrails/ our adjustable link bars for the socket base stairway edge protection are adjustable from 1.5m to 2.5m, along with the 0.8m-1.5m adjustable link bars per your special requirements.
OEM/ODM
Full-Cycle Manufacturing Serve You At Every Stage
You can Use APAC's Socket Base Stairway Edge Protection System in all types of concrete, timber, or steel stairs.
As a Socket Base Stairway Edge Protection System factory in China, we not only offer a complete range of edge protection for you to choose from but also bring you competitive prices. What's more, you can get free design and OEM services here.
Send us your request for pricing on our Socket Base Stairway Edge Protection systems and components today.
Application
General Application For Stair Edge Protection
APAC Edge Protection Systems bring a new level of safety to multi-story construction sites in the UK, Canada, Australia, New Zealand, and around the world.
Let's Talk
Have any upcoming projects?