factory direct
Slab Grab Edge Protection System
APAC supplies a safety edge protection system clamped to the concrete slab edge or clamped to the concrete upstand.
We call this system Slab Grab Edge Protection because the method of attachment is to hold the slab by a multi Slab Clamp.
components
Main Components of Bolt Down Edge Protection Systems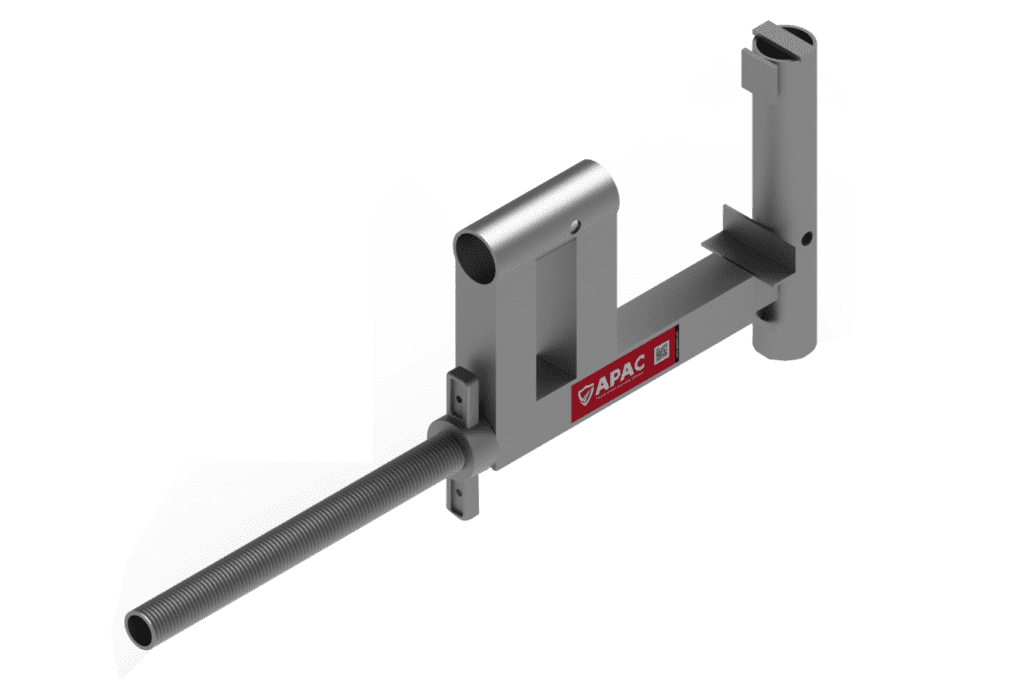 The Multi Slab Clamp is capable of being used both horizontally and vertically. The clamp is suitable for 30mm – 450mm slab thickness by adjusting the screw nut.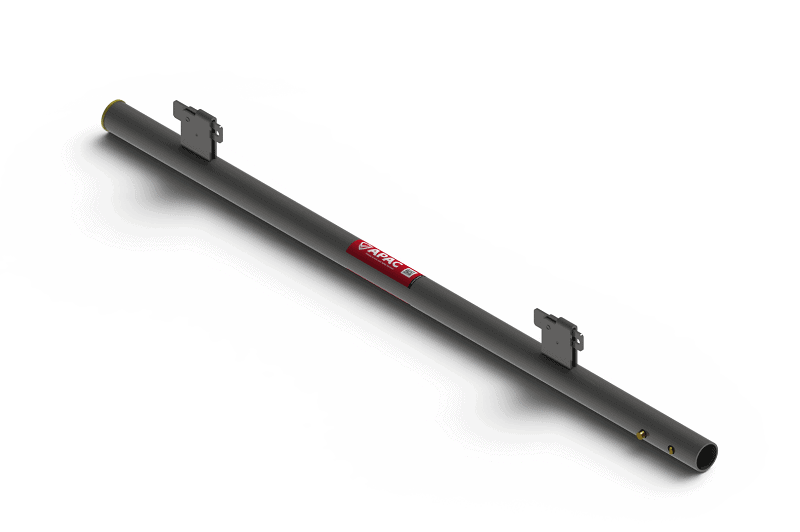 The Edge Protection Safety Post is integrated with two latch pins for locking the mesh barrier in position. This design allows you not to use additional mesh barrier clips.
You can extend the height of the Safedge Bolt Down edge protection system by up to 1.8 m with the extension posts.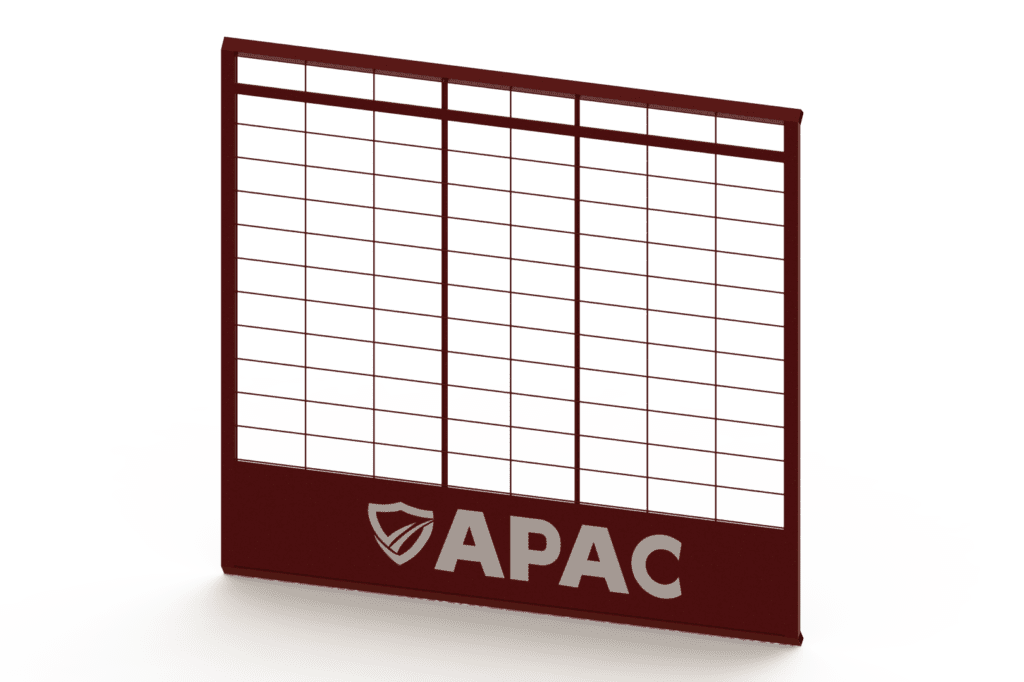 Safedge safety mesh barriers are system protection barriers with mesh infill. You can customize Safedge mesh barriers for your edge protection demand.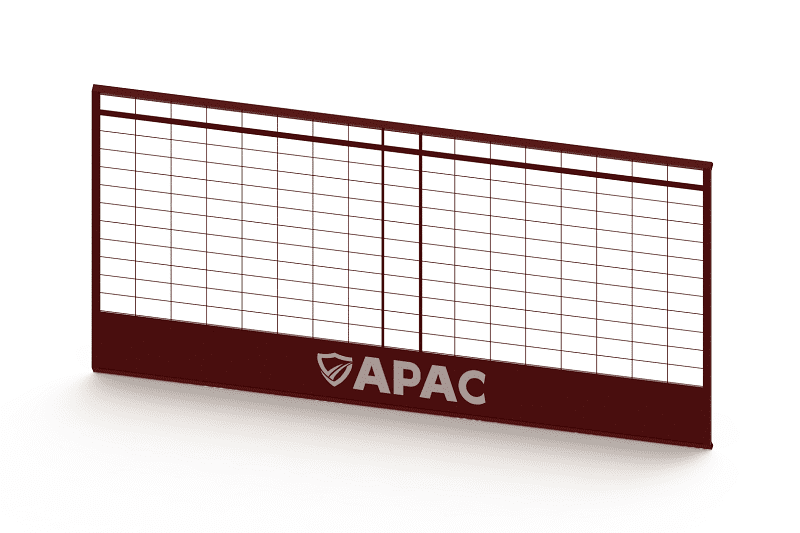 Safedge Safety Mesh Barrier 2.6m integrates a frame, infill mesh, and toe board. Design ensures that the system exceeds many safety standards such as EN13374.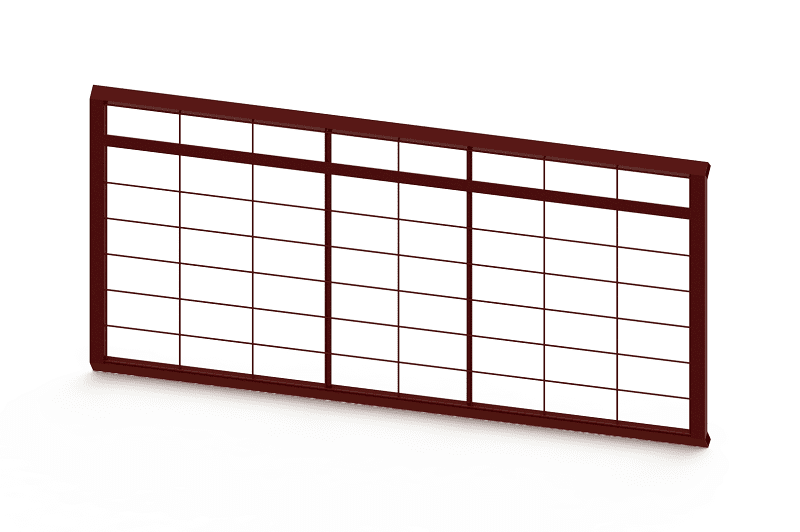 Extension Mesh Barrier 1.3m
Extension mesh barrier 1.3m is always used together with mesh barrier 1.3m. Allows the fixing by Safedge Extension Post's lock mechanism.
Extension Mesh Barrier 2.6m
You can extend the height of the Safedge Bolt Down edge protection system up to 1.8 m by using the 2.6m extensions mesh barrier.
Why Choose Us
Your Best Slab Grab Edge Protection System Manufacturer
As a qualified slab edge protection products manufacturer and supplier in China, we offer a high-quality slab grab edge protection system for your construction site safety requirements.
APAC is your trusted supplier of slab grab edge protection equipment in China and you can find state-of-the-art welding lines at our facilities. What's more, we put our edge protection quality through strict QC testing and control in accordance with ISO 9001 standards. We test slab grab edge protection materials and components from raw material to finished product to ensure that all our edge protection components better guard the safety of your work zone.
APAC's slab grab edge protection mesh panels are galvanized and powder-coated finish, you can put your logo in the construction safety barrier, barriers are more durable and easier to recognize.
Why Choose Us
3D Drawing Service for You
In vertical or horizontal setups, the APAC Slab Clamp system is often used to defend people from falling from the leading edge of walls, bridge parapet upstands, and concrete slab edges.
The clamp should be mounted both horizontally and vertically to the wall or slab, if not, it is not permitted.
The APAC slab grab edge protection system is a two-in-one design, the slab clamps can be fixed to the concrete wall or slab edge both horizontally or vertically.
Compared to other types of slab grab edge protection systems, APAC's systems can be used more times and are more durable.
You can find complete components & parts of the slab grab edge protection system in one stop. Send us your slab grab and mesh panels requirement to get an immediate price.
Why Choose Us
Door-to-Door Delivery Service
APAC offers door-to-door delivery of slab grabber edge protection systems from China to most parts of the world. We will take care of customs clearance for you, you just need to wait for the container to be delivered to your door.
All APAC slab grab edge protection barriers and components will be well-packed in the pallets before shipment. You can easily unload the container by a forklift when receiving the products.
We provide 7*24 after-sales services, if you have any questions about installing them on the construction site, you can contact APAC after-sales team, and we will help you to solve the problem.
Application
More About APAC Edge Protection System
APAC is the professional one-stop solution for safety edge protection. Send us your specific requirements and leave the rest to us!
Let's Talk
Have any upcoming projects?