products
Compression Post Edge Protection System
Compression Post Systems are used to install edge protection between concrete slabs and in other situations on construction sites. They are mainly used in concrete floors and soffits, but can also be provided for fixing some steel frames.
components
Main Components of Compression Post
Quick and easy to erect, the compression post provides a floor height of up to 3.5m (11'6″) to fully contain the soffit.
Can be adjusted to any position on a compression post when used in conjunction with a barrier.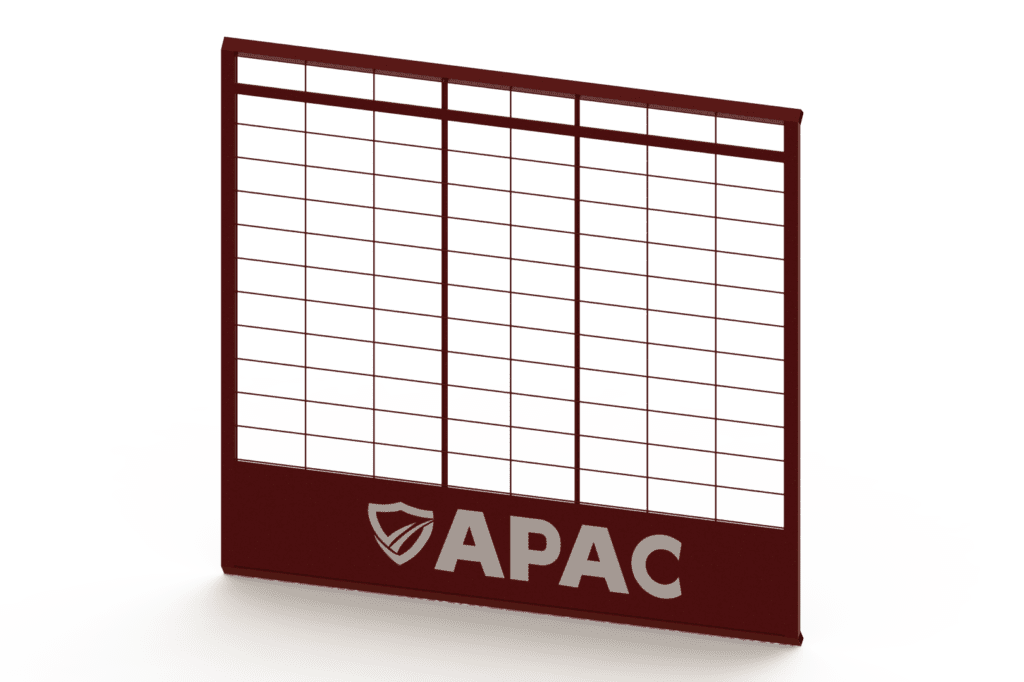 APAC Safedge Mesh Barrier 1.3m is Edge Protection Parts. It is base elements of the Edge Protection System.
Barrier 2.6m integrates a frame, infill mesh, and toe board. The system exceeds many safety standards such as EN13374.
2.9m long-distance mesh barrier is our barrier solution designed specifically for the North American market.
3D Display
Visualize Your Compression Post with Our 3D Drawing Service
With our 3D drawing service, we can provide our customers with a comprehensive visual representation of their edge protection system. Our team of experts can create accurate and detailed 3D models that allow you to see the system from every angle and make any necessary adjustments before installation. This service helps to ensure that your system is designed to meet your exact specifications, and gives you the peace of mind that comes with knowing exactly what to expect. Contact us today to learn more about our 3D drawing services for edge protection systems.
Details
More Details About Our Compression Post
No Anchor Required
Compared to the shoring prop, the compression post can be installed faster and is lightweight, no anchored or bolted.
Adjustment Handle
Positioned and locked into place from the standing position, and then compressed between the concrete floors through a threaded screw.
Surface
Hot-dipped galvanized surface finishing, powder-coated, and zinc plated/electroplated surface is available also.
Compressional
Can be easily installed by extending the inner tube to the ceiling and then activate the compression function via the screw jack.
factory direct
Factory-direct Compression Post Manufacturer
APAC is a full-cycle manufacturer, from raw material to the molding of finished compression post edge protection systems. This allows us to ensure the minimum timescales & lead times, and quality at every stage of production.
Designed to meet your needs
A variety of surface finishes for you to choose from
Compatible with other brands
Can be recycled for economic benefits
Fast installation and labor cost saving
Application
General Application For Compression Post
APAC's compression post system is fixed between the concrete floors and soffits without anchors to provide a faster installation process.
Let's Talk
Have any upcoming projects?