Guardrail Systems
If you are looking for a guardrail system manufacturer, APAC will be your support. We focus on the design and manufacture of construction site safety products for over 10 years. Our experience engineer team can develop the products for your project whatever the guardrail system you need, at an economic price and on-time delivery.
Products
APAC Guardrail System Support Your Project
Our guardrail system is the perfect solution for anyone who wants to ensure the safety and protection of their property.
Made from high-quality materials and built to last, our guardrails provide reliable protection against accidents, falls, and other hazards.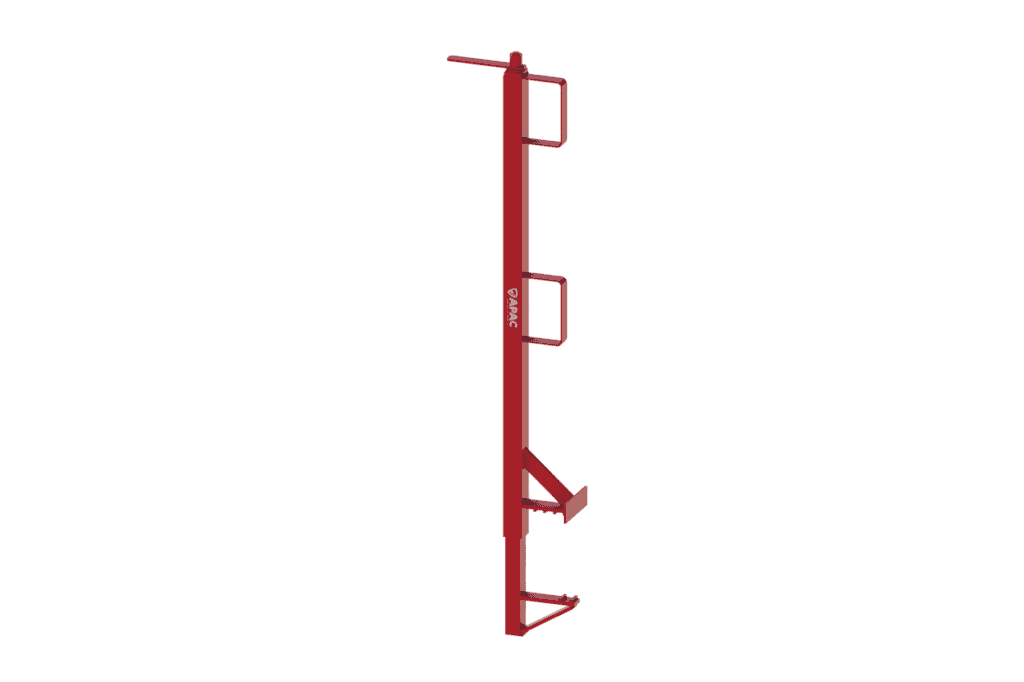 Grabber Guardrail System
This system has an adjustable guardrail post. The slab grabber clamp fits concrete slabs from 1.5" up to 36" thick.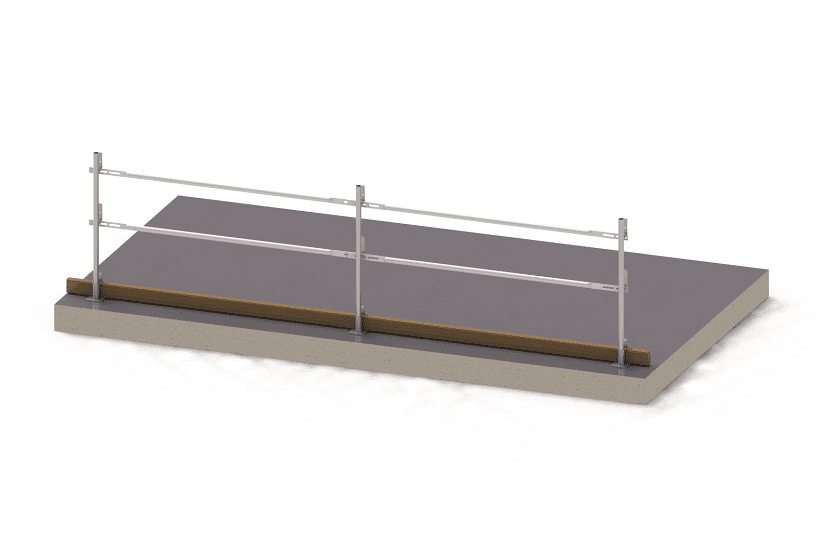 Base Guardrail System
The base is bolted to the upper surface of the slab and prevents tipping. The base can be quickly configured to provide temporary edge protection.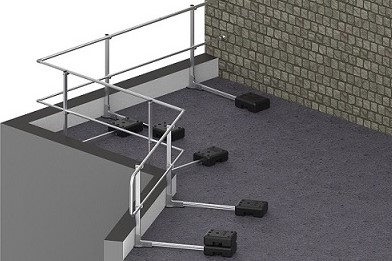 Roof Guardrail System
The guardrail range offers an aesthetically pleasing collective protection solution for a flat surface up to a 10° slope.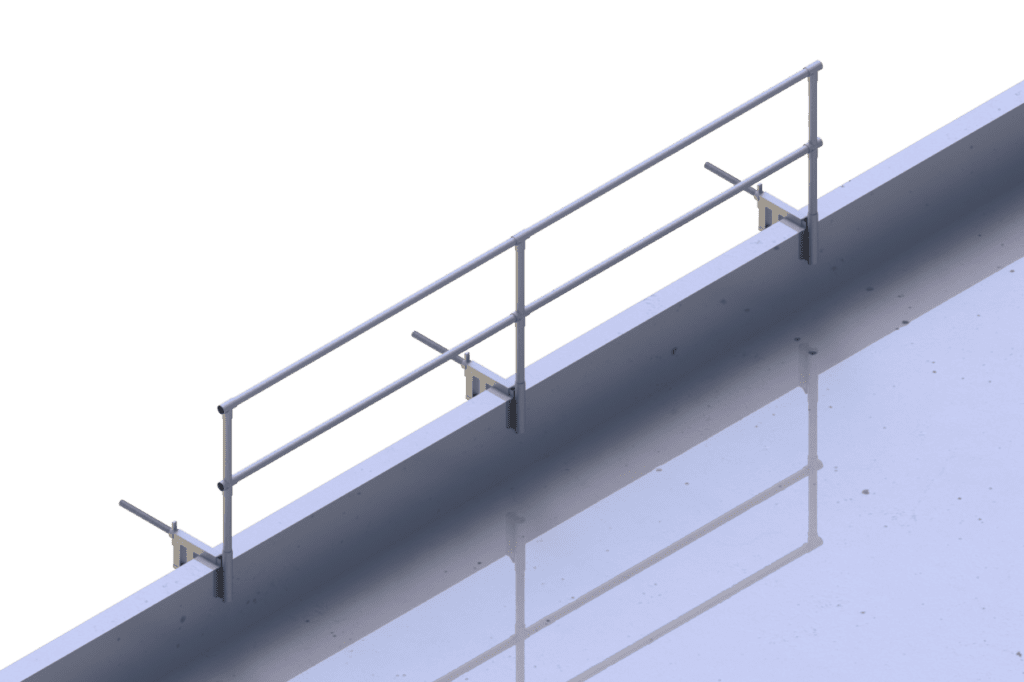 Parapet Guardrail System
The Parapet Guardrail System is a simple and safe fall protection solution that requires no drilling and can be installed with a single spanner.
Why Choose Us
Satisfied Guardrail System Supplier in China
Physical Design
Using advanced CAD rendering, we are able to design the systems according to your needs.
Versatile Components
We create versatile components that can meet the specific project needs of various application scenarios.
Surface Treatment
Hot-galvanize, cold-galvanize, paint spray, or matte, rich selection of surface processes for you.
After-sales Service
We pride ourselves on offering excellent support to our clients even after the installation of our products.
OEM/ODM
Customize Your Branded Guardrail System
APAC provides the ODM & OEM service. Our professional design engineers will configure and design the guardrail system according to your needs.
Of course, we also can customize the guardrail system according to your drawings or samples, the only thing you need is to contact us.
At APAC, there are three kinds of the most common and economical customization services for your own brand.
The branded design sticker on the surface. You can request to print any content, size and color like your logo. It's the favorite economical and practical customized service.
Logos are punched on the bodies of components, but this style doesn't suit the tiny accessories.
This fine display effect can last for a long time without worry about fading.
Because of the cost problem, the second and third kinds of customization will have the MOQ requirement on your order. Customized service is an expansion of our ability to serve you better. Our core competence is to provide reliable guardrail systems at competitive prices.
Rigorous Production
How We Manufacture Your Guardrail Systems
Raw Material Inspection
Cooperating with famous steel brands, We only adopt premium materials to manufacture high-quality edge protection components.
Tube Cutting
Technicists with more than 5 years of experience and advanced laser cutting machines promise accurate dimensions at every cutting part.
Frame Welding
Each galvanized edge protection barrier has a sturdy and durable 4mm steel wire mesh panel construction, which complies with AS/NZS 4994 and EN Standard.
Powder-Coating
From hot galvanizing to powder coating, we have a rich selection of surface processes that can bolster your guardrail's durability and high visibility.
Strict Final Test
These test checks are done from the inspection of materials, the manufacturing process, and lastly after production, we always providing quality.
Delivery Packaging
Customized Pallet of Edge Protection Fence Panel is propitious to long Transportation, to ensure the surface is not broken during the whole delivery.
Delivery
On-Time Delivery Service You Can Trust
Trust us to get your guardrail systems to you on time. We understand that delays can cause major problems on the job site, which is why we prioritize on-time delivery. With years of firm cooperation with freight forwarders, we have become experts in what is of the utmost importance to you—on-time delivery.
No matter it is a sample, trial order, or bulk item, we will track deliveries and monitor the ongoing performance of our haulers to ensure high standards of care and punctuality are maintained for your edge protection system component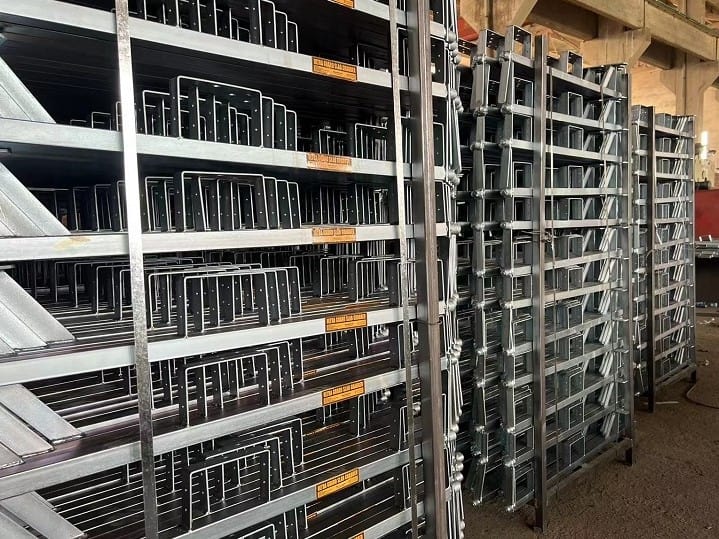 Application
General Application For Guardrail Systems
Applications for the Guardrail System include temporary guardrails around warehouse & work sites, rooftop and parapet.
Let's Talk
Have any upcoming projects?