Introduction
Welcome to our blog post on "3 Types of Fencing for Construction Sites." If you're involved in the construction industry or simply curious about how construction sites ensure safety and security, this article is for you. Temporary fencing is a critical aspect of any construction site, and understanding its various types can shed light on its specific purposes and benefits. 
This article delves into temporary fencing, exploring three common types used in construction sites: Temporary fencing panels, crowd control barriers, and edge protection fencing. Discover how these fencing solutions safeguard workers, control crowds, and secure construction areas.
What Are the Different Types of Temporary Fencing?
When ensuring safety and security at construction sites, temporary fencing is necessary. These versatile barriers serve various purposes, and understanding their different types can help you make informed decisions for your construction project.
Temporary Fencing Panels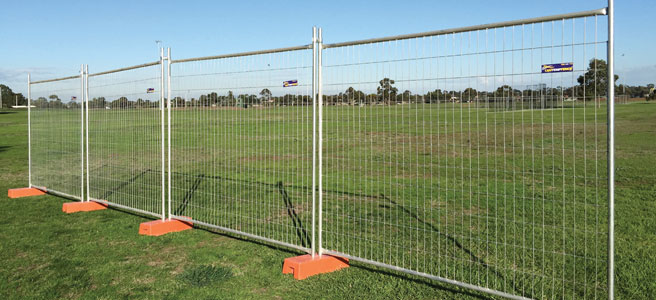 Temporary fencing panels are the workhorses of construction sites. Made from durable materials like steel or aluminum, these panels are easy to install and remove, making them a practical choice for temporary enclosures. Their modular design allows them to be connected, forming a continuous barrier around the construction area.
These panels prevent unauthorized access, safeguarding construction materials and equipment from theft or vandalism. Not only do they enhance site security, but they also act as a visual deterrent, warning people to steer clear of the construction zone.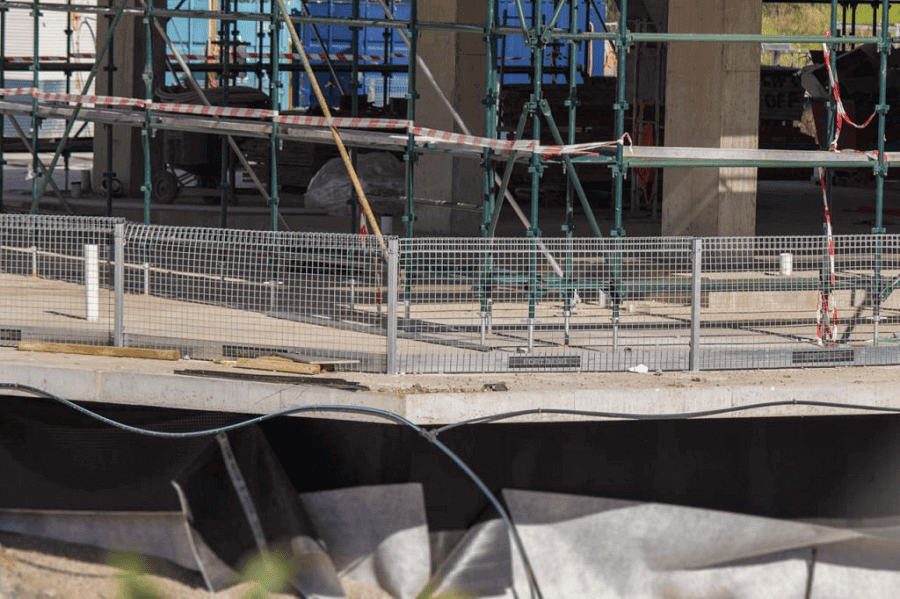 Crowd Control Barriers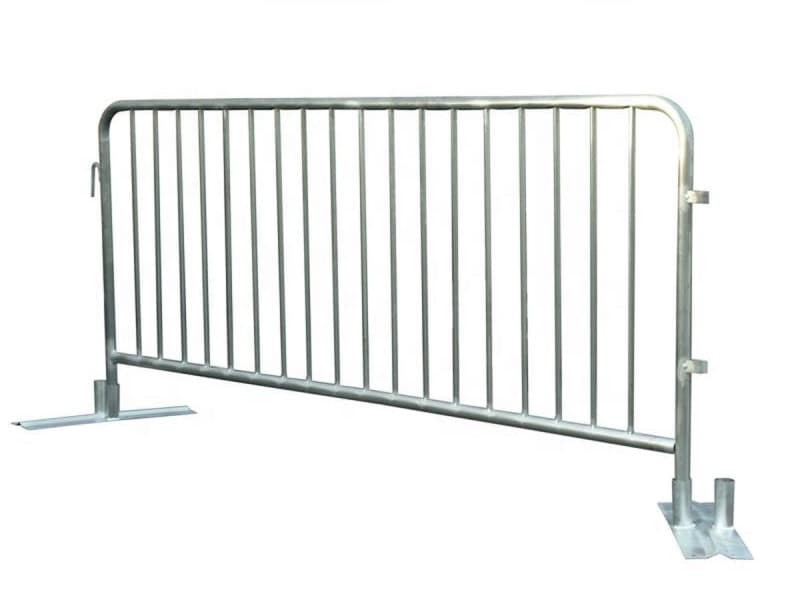 As construction sites often attract pedestrian traffic, managing crowds becomes essential. This is where crowd control barriers step in. Constructed from metal and equipped with interlocking hooks or clips, these barriers create a controlled pathway for pedestrians, directing them away from hazardous or restricted areas.
Whether guiding visitors during events near the construction site or managing workers' movement, crowd control barriers maintain order and safety. Their sturdy and easily deployable design makes them ideal for managing pedestrian flow in dynamic construction environments.
Edge Protection Fencing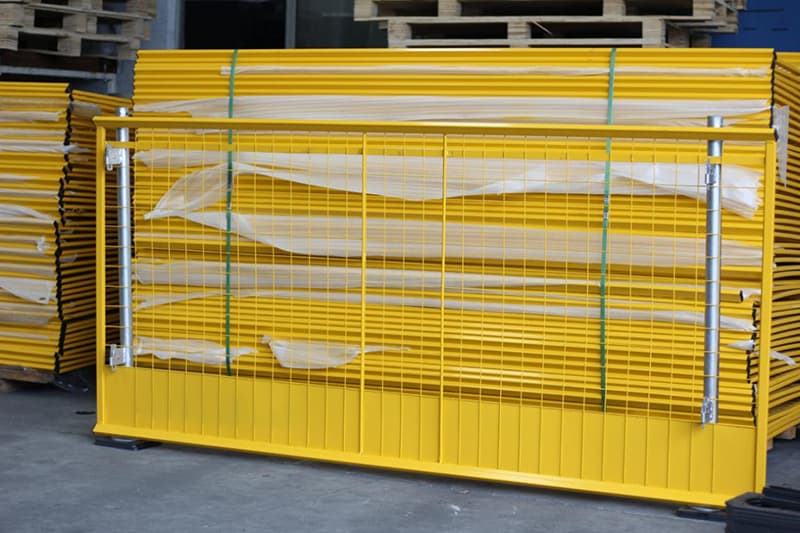 Working at heights is an inherent part of construction, and ensuring worker safety in elevated areas is paramount. Edge protection fencing is specially designed to address this concern when construction tasks involve roofs, balconies, or elevated platforms, edge protection fencing acts as a reliable safety measure.
Then these barriers create a protective shield along the edges of elevated surfaces, significantly reducing the risk of accidental falls. By adhering to safety regulations and industry standards, edge protection fencing gives workers the confidence to perform their tasks efficiently, knowing they are protected from potential hazards.
What Is Temporary Fencing Used For?
Temporary fencing is a crucial solution for many purposes at construction sites. Firstly, it establishes clear boundaries, defining the construction area and preventing unauthorized access. This enhanced security minimizes the risk of theft, vandalism, and potential accidents caused by unauthorized entry.
Secondly, temporary fencing ensures the safety of both workers and the public.
Play cordoning off hazardous zones and dangerous equipment reduces the likelihood of accidents and injuries. Construction sites are dynamic environments with ongoing activities, and temporary fencing is a visual deterrent, warning people to keep a safe distance from potentially dangerous areas.
Moreover, temporary fencing is significant during events or occasions held near construction sites. It helps manage pedestrian traffic, guiding people along designated paths and preventing them from wandering into restricted areas. This crowd control aspect is crucial in ensuring a smooth flow of people and maintaining order during such events.
Conclusion
Understanding the three types of fencing for construction sites - temporary fencing panels, crowd control barriers, and edge protection fencing - is vital for ensuring safety and security in these dynamic environments. Each type serves a specific purpose, from establishing secure boundaries and managing the pedestrian flow to protecting workers at heights. 
By implementing the right combination of these fencing solutions, construction companies can create a well-organized and safe work environment, safeguarding workers and the public throughout the construction process. Remember, investing in the right fencing is investing in the success of your construction site.