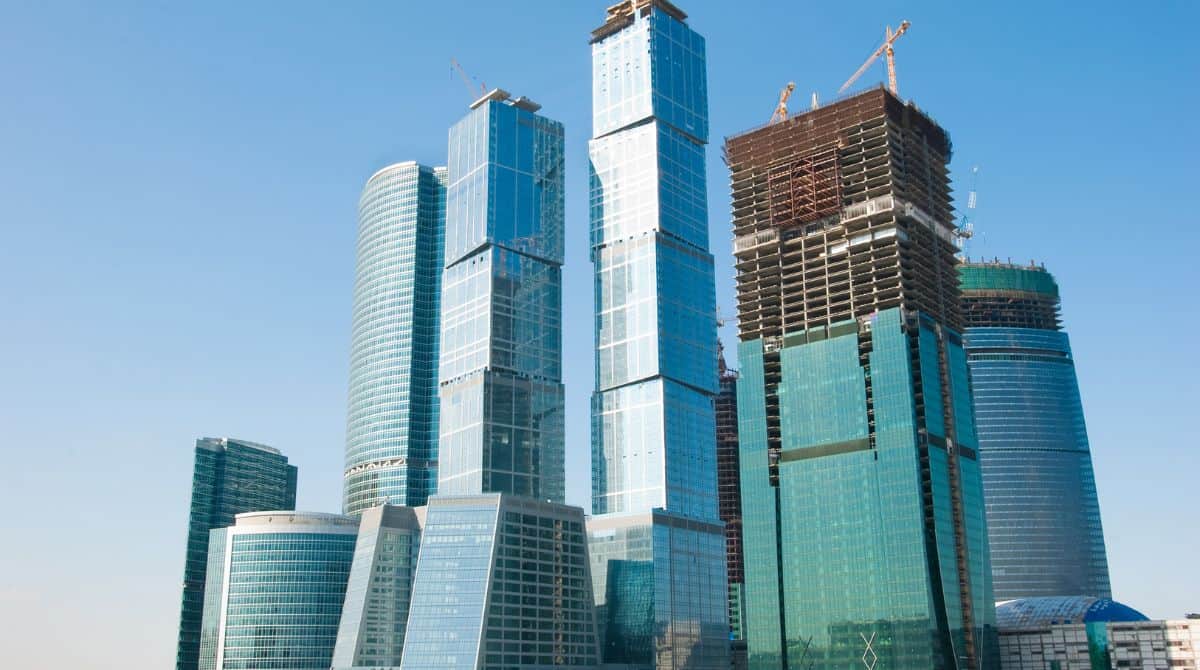 Introduction
Tall buildings look amazing, but keeping workers safe while building them is super important. We need to do some smart things to stop accidents and save the lives of people working on skyscrapers. Rules that ensure workers are safe and use cool technology to check things are important. This helps to reduce the chance of falls or equipment problems.
It is needed to teach workers well, give them good safety gear, and ensure everyone talks about safety. If we do all these things together, the people who build these tall buildings can stay safe and protected.
Deadliest Construction Projects
Some construction projects have been really dangerous and sadly led to many deaths. Let's look at a few examples. The Hoover Dam, built in the 1930s, was risky due to the extreme heat and dangerous heights. Around 100 workers lost their lives during its construction. Another unfortunate event was the construction of the Sydney Harbour Bridge in the 1920s. While building it, around 16 workers lost their lives due to falls and accidents.
The Tacoma Narrows Bridge, or "Galloping Gertie," collapsed in 1940 during strong winds. Thankfully, there were no worker deaths as the construction had finished, but it serves as a reminder of the risks involved. These examples show why construction safety is important to prevent such tragedies.
High-Rise Buildings Safety Measures
High-rise buildings are remarkable feats of engineering that reach for the sky, but ensuring the safety of the people who work on them is even more important. Let's delve into some crucial safety measures that keep workers secure while constructing and maintaining these towering structures.
Proper Training
They receive proper training before anyone sets foot on a high-rise construction site. This means they learn about the safety rules and how to use equipment safely. Imagine it's like learning the rules of a game before playing. Workers understand how to work at heights, use tools, and respond in emergencies. This training helps prevent accidents and ensures everyone knows how to stay safe.
Personal Protective Equipment (PPE)
Think of PPE as a superhero's armour. Workers wear special helmets, gloves, and harnesses to protect themselves. These items shield them from falling objects and sharp tools and help them stay connected to safety lines when working high up. Workers wear a helmet when riding a bike to protect your head, just like you wear PPE to protect yourself.

Edge Protection Systems
Imagine walking on a tightrope high in the air. Scary, right? That's where edge protection comes in. Edge protection systems are essential safety equipment in the construction industry, especially for high-rise buildings and skyscrapers. They play a crucial role in ensuring the safety of workers who are working at heights.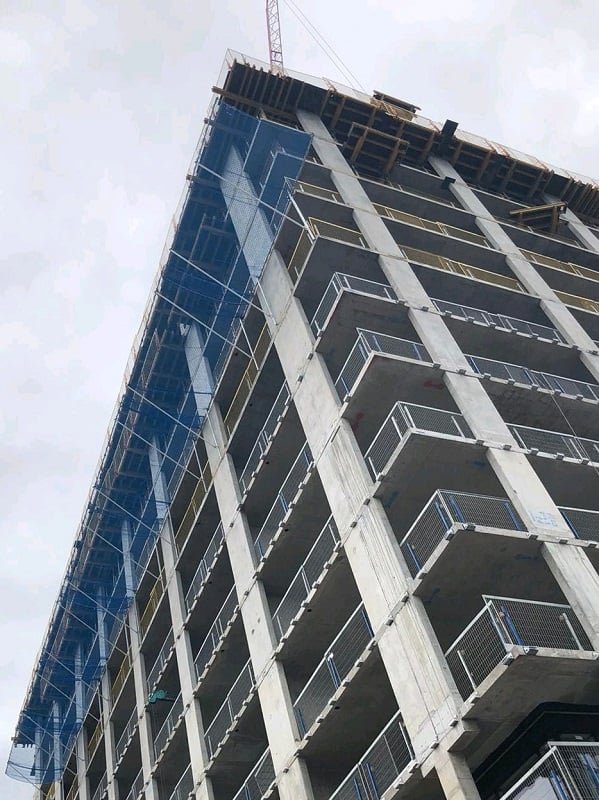 Clear Signage
Think of signs like road signs that guide you while driving. High-rise construction sites have signs that show important safety information. These signs remind workers to wear their PPE, where to find emergency exits and other important safety details. Just like road signs help you stay safe on the road, construction signs help workers stay safe on the job.
Regular Equipment Inspections
Imagine checking your bike before riding to make sure everything's working right. Construction equipment, like cranes and scaffolding, is checked regularly to make sure it's safe to use. This helps prevent accidents caused by equipment failures. It's like ensuring your bike's brakes work before going down a hill.
Emergency Response Plan
Imagine knowing exactly what to do if your kite gets stuck in a tree. High-rise construction sites have plans for emergencies, like fires or accidents. Everyone knows where to go and what to do to stay safe. It's like having a plan in case you get lost in a big park. Everyone knows where to meet up and what to do next.
Monitoring Weather Conditions
Think about how you check the weather before planning a picnic. Construction workers also keep an eye on the weather. If it's too windy, rainy, or stormy, it can be dangerous to work high up. They make sure conditions are safe before starting work. It's like ensuring it's safe to go swimming before diving into a pool.
These safety measures work together like puzzle pieces to create a safe environment for workers on high-rise construction sites. Like you follow safety rules when playing games or activities, workers follow these measures to stay safe while building these impressive skyscrapers.
It's important to remember that everyone's effort, from training to equipment checks, plays a part in ensuring workers return home safely after work.
Conclusion
In the world of tall buildings, keeping workers safe is super important. With training, gear like helmets and nets, and clear rules, we ensure accidents don't happen. Checking tools and knowing what to do in emergencies is like extra protection. Just like we put on helmets to bike safely, these steps keep workers safe.