Introduction
Safety is paramount when it comes to working at heights, and one crucial element in ensuring the well-being of individuals is high-rise edge protection. This blog will provide a comprehensive overview of high-rise edge protection. Moreover, we will also cover its definition, importance, applications, and key considerations when selecting manufacturers.
Firstly, we will define high-rise edge protection as the systems and equipment that safeguard individuals. Next, we will emphasize the necessity of using high-rise edge protection. The alarming statistics regarding falls from heights underscore the importance of implementing effective safety measures. We will explore the potential risks and liabilities associated with working at heights.
Furthermore, we will delve into the various applications of high-rise edge protection. Whether it's concrete construction sites, steel structure, or formwork structure, etc, edge protection plays a pivotal role in ensuring the safety of workers. By examining real-world examples, we will showcase the versatility and relevance of these systems across different scenarios.
Lastly, we will discuss the essential traits to look for in edge protection manufacturers. Stay tuned as we delve into each topic in detail.
What Is High-Rise Edge Protection?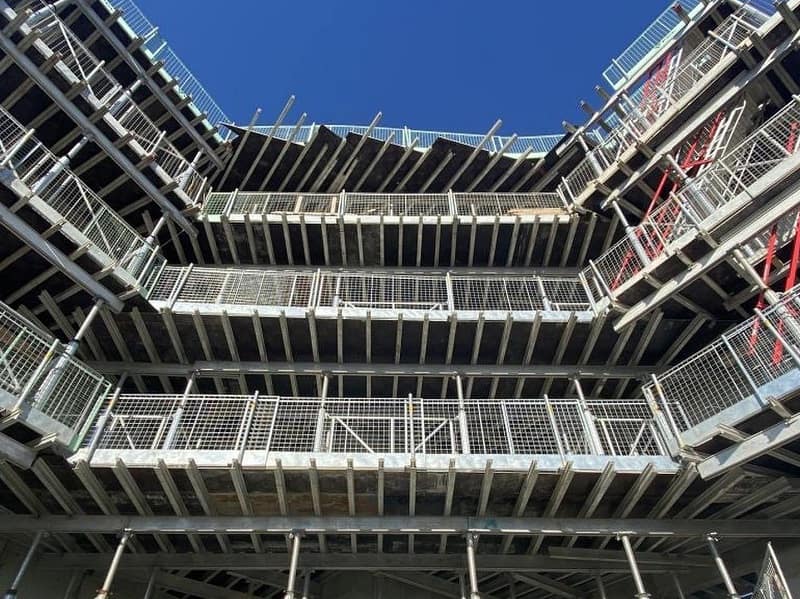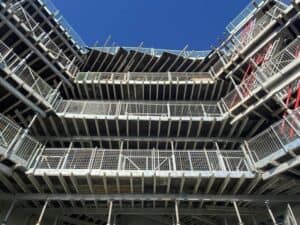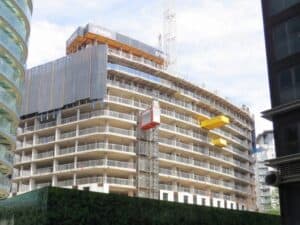 High-rise edge protection ensures the safety of individuals working at great heights. When you work in an elevated location, high-rise edge protection becomes crucial to your safety measures.
The primary objective of high-rise edge protection is to prevent falls and create a secure working environment. It encompasses a range of solutions tailored to meet the specific requirements of working at heights.
High-rise edge protection acts as a physical barrier. Hence, providing a buffer between you and the potentially hazardous edges or openings that could lead to falls or accidents. With these protective measures, you can confidently focus on your tasks. Hence, knowing that you are protected from the risks of working at heights.
Ultimately, high-rise edge protection is a critical safety measure that prioritizes your well-being. Moreover, it also aims to minimize the potential dangers of working in elevated environments. Its importance cannot be overstated, as it plays a significant role in preventing accidents. Hence, reducing injuries and promoting a safe work culture in high-rise settings.
The Necessity of Using High-Rise Edge Protection
Using high-rise edge protection is not just a recommended safety measure; it is necessary when working at heights. The statistics and potential risks associated with falls from elevated locations emphasize the importance of implementing effective edge protection systems. Here are several key reasons why using high-rise edge protection is essential:
Preventing Falls
Falls from heights are among the leading causes of workplace injuries and fatalities. High-rise edge protection is a physical barrier, that prevents workers from accidentally stepping off the edge or falling through openings. By providing a secure perimeter, edge protection significantly reduces the risk of falls and their severe consequences.
Compliance with Safety Regulations
Governments and regulatory bodies have established stringent safety standards for working at heights. Employers are legally obligated to provide a safe work environment. Compliance with these regulations is crucial for avoiding legal penalties and liabilities.
Protection for Workers and Contractors
High-rise edge protection prioritizes the safety and well-being of workers, contractors, and anyone involved in activities at elevated locations. It instills confidence in individuals. Hence, they can focus on their tasks without worrying about their safety. It creates a secure working environment and minimizes the potential for accidents and injuries.
Liability Reduction
In addition to ensuring worker safety, high-rise edge protection also helps reduce the liability of employers and project owners. Implementing proper edge protection demonstrates a commitment to safety, mitigating the risk of lawsuits and financial repercussions.
Promoting Safety Culture
Utilizing high-rise edge protection fosters a safety-conscious work culture. When workers observe the importance of their well-being, they are more likely to prioritize safety and encourage others to do the same. It creates a positive environment that values the health and safety of everyone involved.
Applications of High-Rise Edge Protection
High-rise edge protection finds its application in a wide range of industries and scenarios where working at heights is involved. Here are some of the key applications of high-rise edge protection: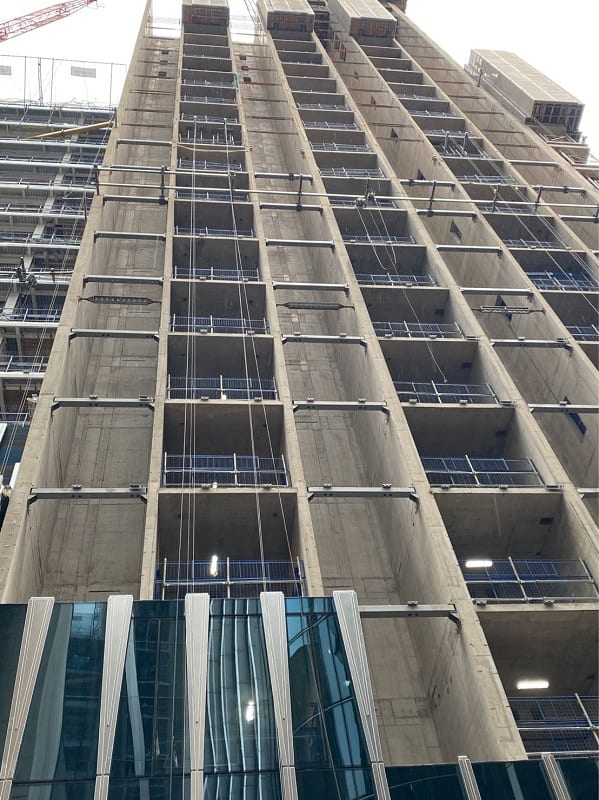 Construction sites often involve working at concrete elevated heights, whether constructing tall buildings, bridges, or infrastructure projects. High-rise edge protection is essential to create a safe working environment for workers. Hence, preventing falls from open edges or unprotected areas.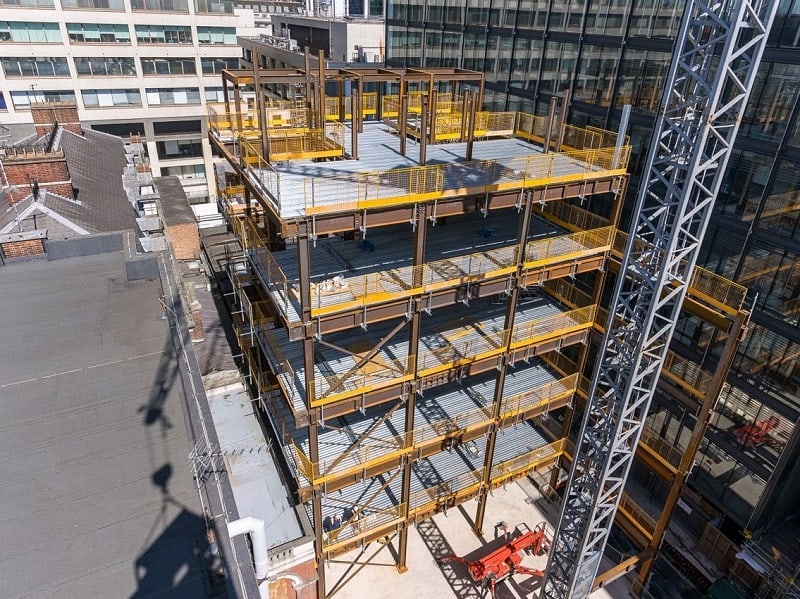 By using edge protection systems on steel structures, can ensure a safer working environment, reduce the risk of accidents, and improve productivity on the job site.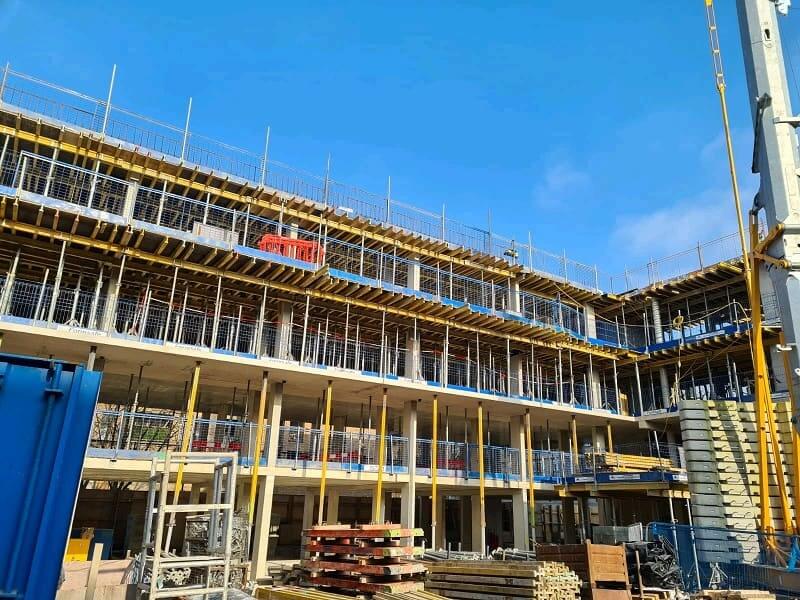 Edge protection systems are also often used in formwork structures to provide a secure working environment for workers during construction, maintenance and repair work.
Conclusion
High-rise edge protection is an essential safety measure for anyone working at heights. Its purpose is to prevent falls, comply with regulations, and create a secure working environment. By recognizing the necessity of its use, we can prioritize safety and promote a culture of well-being in high-risk environments. Implementing high-quality edge protection systems ensures workers' protection and peace of mind. Hence, reducing the risks associated with working at elevated locations is important.